As One of the leading manufacturer and Stockist, CHANGFENG NEW MATERIALS is working on building complete supplying chain perfectly .

Our Products Rang:
Stainless Steel Pipes & Tubes - Welded, Seamless
Duplex Steel Pipe And Fittings
Nickel Alloy Steel Pipe And Fittings
Titanium Pipe and Titanium Bars
Stainless Steel Flanges – Forged ,All types to JIS, ANSI , DIN etc
Stainless Steel Fitting – Forged fittings (socket welding / threaded) , Butt welding fittings
Stainless Steel Plate & Sheet
Stainless Steel Bar – Round bars ,Angle bars ,Channel , Flat bars etc.
Steel Grade :
Stainless Steels - 304, 304H, 304L, 316, 316H, 316L, 321, 321H, 347, 310, 410, 410S, 904L etc
Duplex Steel - UNS 31803 (Duplex), UNS 32750 / UNS 32760 (Super Duplex)/2205 etc
Nickel Alloy Steel- Alloy B/ N10001, Alloy B2/N10665, Alloy B3/N10675, Alloy C4/N06455, Alloy C22/N06022, Alloy C276/N10276, Alloy C2000/N06200, Alloy G35/N06035, Alloy G30/N06030, Alloy S/N06635, Alloy N/N10003, Alloy X/N06002, Alloy 188/R30188, Alloy 230/N06230, Alloy 556/R30556
Alloy 600/ N06600, Alloy 601/N06601, Alloy 617/N06617, Alloy 625/N06625, Alloy 718/N07718, Alloy X750/N07750, Alloy 800/N08800, Alloy 800H/N08810, Alloy 800HT/N08811, Alloy 825/N08825, Alloy 925/N09925, Alloy 926/N08926
Alloy 400/ N04400, Alloy K500/N05500
Precipitation-hardening Steels- 254SMO/S31254, 17-4PH, 17-7PH, 15-7PH
Nickel: N4/UNS N02201, N6/UNS N02200
Titanium :TA1 TA2 TC4, ASTM B337,ASTM B338,ASTM B861,ASTM B862

Cooperation is direct productive force.
We are working as your Excellent Purchasing Assistant .With over 10 years experience of supplying products and services from our factory or stockists based in China , CHANGFENG can provide either small items for retailers , or engineering item packages for end users. Our team strive to exceed customer's expectations by providing wide range of supplying solutions in Timely Delivery and competitive pricing.

Our working principle: Five Right √√√√√
We are Delivering the Right Products to the Right Place in Right Time with Right Quality and Right Price .

Trust -Quality -Service is life of Changfeng
Your trust encouraging us to act with compassion and honesty in all our work. We respect with each other ,our customers, and competitors .We commit to ensure that each order placed with us will be managed to ensure 100% satisfactory .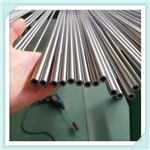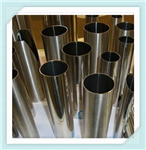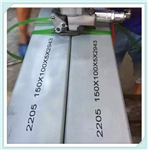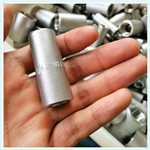 Some More Informations : Before this maybe we should check the price of LME Nickel today.
Q: What about your payment term?
A: Usually T/T or L/C
Q: what about your standard delivery time?
A: 7-30 days after receiving deposit
Q: How about your capacity?
A: For Stainless Steel pipes,8,000 tons per year. For pipe fittings, 1,000 tons per year
Q: How about the package ?
A: Usually as per customer's requests.
Common packing information: By Bundle/Plywood Case
Q: What is your main markets ?
A: We have 10 years experience on Stainless steel pipes & pipe fittings. Our main market includes China, U.S.A ,Korea, Russia, Indonesia, Vietnam, U.K, Thailand, Iran Saudi Arabia , Dubai, Brazil , etc.
Q: How about the quality Warranty?
A: Our Warranty is 1 year, If any quality in our products ,we will replace it within 7-30days, cost on our side.
Q: How to get accurate price / quotation from you?
A: Please Send detailed requests to our email :
export@satisfactorystainlesssteel.com
Or Wechat :008615869615801,Zalo:008613355773588
P.S.: Basically ,
SIZE ,GRADE, QUANTITY, STANDARDS, AND FOB/CIF
? more detailed information you clarified, more exact price we provided.
We are pleased to provide you with best services in consulting, purchasing, transportation, installation, and after-sales services.