A shell and tube heat exchanger is a class of heat exchanger designs.[It is the most common type of heat exchanger in oil refineries and other large chemical processes, and is suited for higher-pressure applications. As its name implies, this type of heat exchanger consists of a shell (a large pressure vessel) with a bundle of tubes inside it. One fluid runs through the tubes, and another fluid flows over the tubes (through the shell) to transfer heat between the two fluids. The set of tubes is called a tube bundle, and may be composed of several types of tubes: plain, longitudinally finned, etc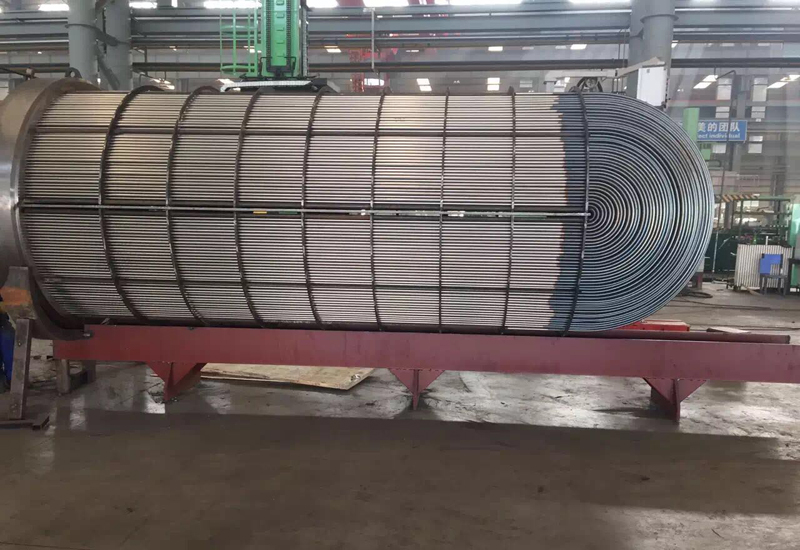 To be able to transfer heat well, the tube material should have good thermal conductivity. Because heat is transferred from a hot to a cold side through the tubes, there is a temperature difference through the width of the tubes. Because of the tendency of the tube material to thermally expand differently at various temperatures, thermal stresses occur during operation. This is in addition to any stress from high pressures from the fluids themselves. The tube material also should be compatible with both the shell and tube side fluids for long periods under the operating conditions (temperatures, pressures, pH, etc.) to minimize deterioration such as corrosion. All of these requirements call for careful selection of strong, thermally-conductive, corrosion-resistant, high quality tube materials, typically metals, including copper alloy, stainless steel, carbon steel, non-ferrous copper alloy, Inconel, nickel, Hastelloy and titanium.[3]

Stainless Steel tube as one of most popular choice is widely used in Shell and tube heat exchanger.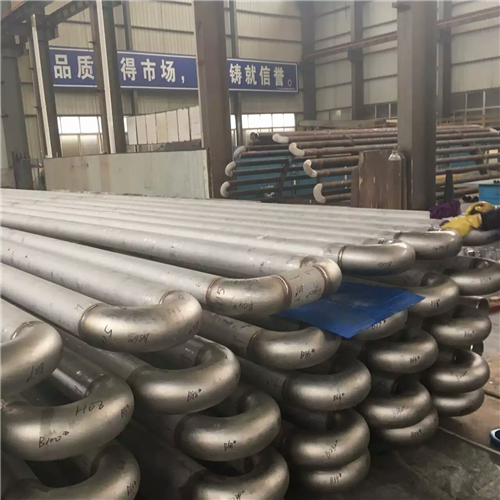 Stainless Steel U tube ,Stainless Steel Seamless tube , Straight Tube use in Heat exchanger. S31803 S32205 S32750 duplex Stainless Steel Seamless Tube widely used in Shell and Tube heat exchanger, most as per standards Astm A269/ Asme sa 213, En10216-5. poplular Sizes 19.05*1.65-2mmxL /25.4*2*Lmm.

To ensure the quality of the stainless steel heat exchanger tube is very very important. should be as per standards strictly to proceeding inspection strictly to escape any leakage.

TP304 /1.4301 Stainless Steel Seamless Tube
TP304L/1.4306 Stainless Steel Seamless Tube

TP316L /1.4401 Stainless Steel Seamless Tube
TP316/1.4404 Stainless Steel Seamless Tube

TP321/1.4541 Stainless Steel Seamless Tube

S31803 Duplex Stainless Steel Seamless Tube
S32205 Duplex Stainless Steel Seamless Tube
S32750 Duplex Stainless Steel Seamless Tube